If 'all the world's a stage' and 'brevity is the soul of wit' then 'it is not in the stars to hold our destiny but in ourselves' – and, more importantly, in the words we use.
Language is vital in every sense of the word. It is how we bring ideas to life; how we love, live and create new and exciting possibilities for ourselves. Throughout History the importance of language has never been understated. Charlemagne is supposed to have said that 'to have another language is to possess a second soul'; Goethe apparently remarked that 'those who know nothing of foreign languages know nothing of their own'; and a favourite and probably the most used quote from Wittgenstein: 'the limits of my language are the limits of my world.'
The power of language is immense. Take this final paragraph from the short story 'The Dead' by Irish author James Joyce:
"Yes, the newspapers were right: snow was general all over Ireland. It was falling softly upon the Bog of Allen and, further westwards, softly falling into the dark mutinous Shannon waves. It was falling too upon every part of the lonely churchyard where Michael Furey lay buried. It lay thickly drifted on the crooked crosses and headstones, on the spears of the little gate, on the barren thorns. His soul swooned slowly as he heard the snow falling faintly through the universe and faintly falling, like the descent of their last end, upon all the living and the dead."
It is the description of a man who realises that his wife loved and still loves another (although they are long dead). It is of the most haunting and poetic pieces of writing in the English language.
But language is not just used in arts, it can also be used to spur men and women to action. Great orators have striven to find the perfect words to mobilise nations, or to keep them together in dark ties. Winston Churchill was an orator who understood the power of language and brought this power to bear on the British and Commonwealth peoples during the period of the Second World War. There are a number of fantastic speeches, but one nugget that always sticks is: 'The greatest glory in living lies not in never falling, but in rising every time we fall.'
As we go into the next century the art of of communication will become ever more vital for our students. Communication is all. It is at the heart of every skill the World Economic Forum cites as being important for the next 5 years. Creative thinking, leadership and problem solving, are underpinned by a person's ability to frame ideas and convey them powerfully to others. In a world brought together through trade but simultaneously fractured by politics, it is communication that will drive progress. This means that developing excellent communication skills for our students must be at the heart of our college.
What does communication mean to us at The Global College?
Communication starts with respect. A level playing field that acknowledges every word is relevant and every person must be heard. It starts with open discussion, students and teachers exploring ideas together, framing and reframing hypotheses to allow students to come to their own conclusions.
It continues with opportunity. The opportunity to talk to people who have different ideas and explore why they hold them. To present ideas to others in writing, verbally or virtually. To develop and master skills in alternative communication: arts, languages, mathematics, coding, public speaking. The opportunity to explore other cultures and other lives and understand both their context and their message.
Then there is freedom. The freedom for students to control and direct their own learning. The freedom to deep-dive into language and culture, or to build with coding or mathematics. The freedom to work with a personal mentor to develop their own voice, their own view, their own message. The freedom to express themselves and understand others when they do the same. The freedom that comes from a community that values difference and sees strength in the opinions of others, while they robustly defend their own.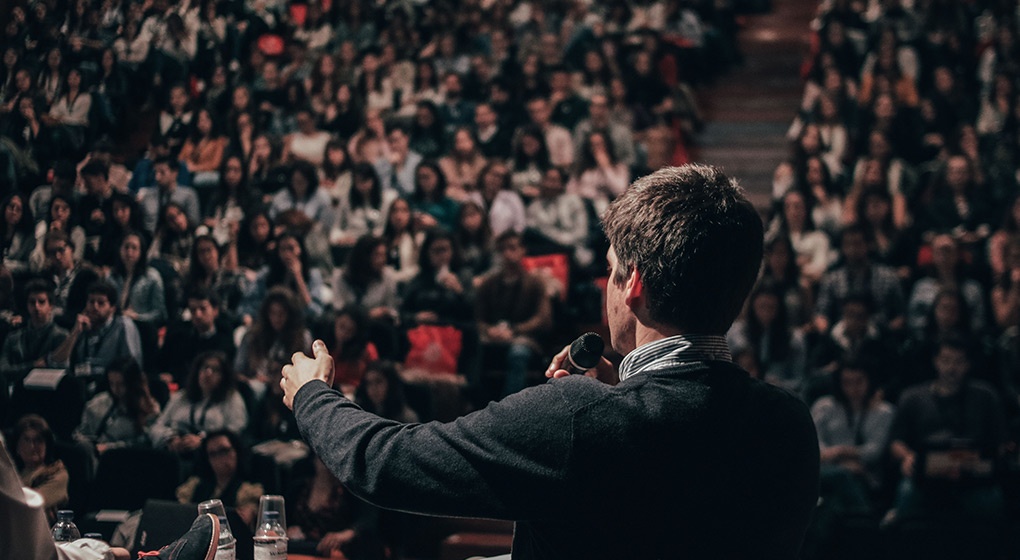 Communication at the heart of the curriculum
At The Global College we explore language and communication in many ways:
Bilingualism – the ability to cross language and culture and extend the limits of your world
Mathematics – the language in which the universe is written (to paraphrase Galileo)
Technology – exploring how we communicate with and through technology.
Arts, music, theatre and sports – as a means to connect and communicate ideas that sometimes words cannot. As a remarkable man once said; 'every child is an artist'.
The IB creates a learner profile that follows these ten aspects: students are inquirers, knowledgeable, thinkers, communicators, principled, open-minded, caring, risk-takers, balanced and reflective. The inquiry-based approach leads towards discussion, Socratic dialogue and debate and defence of ideas. It also leads to a broader education that opens the minds of the students to possibilities they had not considered.
Outside of the six subjects studied every day by our IBDP cohort, the core element of IBDP continues to help students develop their skills. Theory of Knowledge (ToK) broadens the student's outlook and encourages them to argue their points of view and to present to their peers. The Extended Essay (EE) ensures they can develop their ideas into something with more substance, while the CAS (Creativity, Active, Service) ensures students develop their cultural education.
Communication is our most vital tool; with words we can innovate, inspire, ignite a spark in ourselves and others. There is a quote attributed to Mark Twain that sums up how we feel: 'The difference between the right word and almost the right word is the difference between lightning and a lightning bug'.
So, every day our students come to class we, in whatever way we can, help them reach for the lightning.
To learn more about The Global College, please get in touch with our team here.