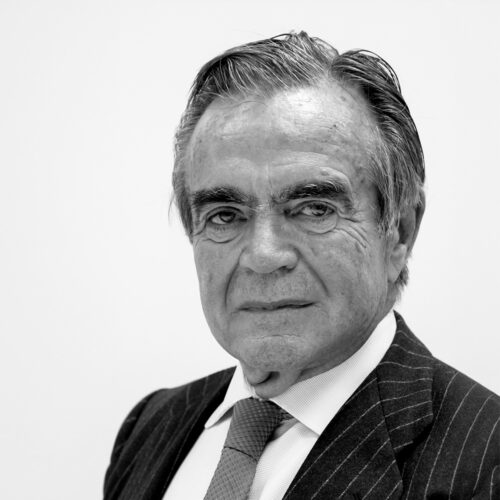 Diego del Alcázar Silvela, Marquis de la Romana, founded IE Business School in 1973 with the belief that education is the key to success for society. Born in Avila, he studied law, political sciences, and business administration. Today he is the President of IE Business School, ranked among the top business schools and universities worldwide.
His commitment to fostering entrepreneurship and innovation goes beyond his work at IE, as an entrepreneur he has also helped to start up several companies in Spain such as Aguas de Mondariz, Balneario de Mondariz, Publicidad Gisbert, Group Negocios and Thomil. He has been part of the boards of various companies in the communication, media, and consumer goods sectors, including Vocento, Mondariz, ONO, Chocolates Eureka and Técnicas Reunidas.
Diego del Alcazar is a keen supporter of the arts and humanities as pillars for education. He is the Vice-President of the Foundation for the Support of History of Hispanic Art, which supports young doctoral graduates in the arts, he is the Vice-President of the Spanish Foundation for the Development of Corporate Patronage. He created the Juan Lladó award in 1985 in collaboration with the José Ortega y Gasset Foundations, which is now recognized as one of the most prestigious patronage awards in the business community.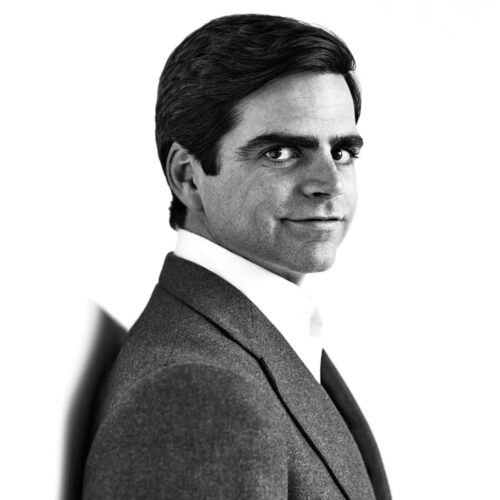 Diego del Alcázar Benjumea plays a key role in guiding IE towards its mission of promoting positive change through education, research, and innovation.
He has been a board member of Headspring since 2014, a collaborative initiative between IE Business School and the Financial Times that develops tailored educational programs for companies. With a strong passion for entrepreneurship, he is a co-founder and board member of the renowned South Summit, a premier conference for startups and innovation in Europe and Latin America, marking its 10th anniversary in 2022.
In 2017, he received the David Rockefeller Fellowship, recognizing his active leadership role in civic and public affairs, worked as a consultant in Bain & Company and co-founded Step Up Capital, a platform for identifying, investing in, and managing business opportunities. His areas of expertise are education, innovation, entrepreneurship, venture capital, digital transformation, humanities, and governance of change.
Diego del Alcázar Benjumea holds an MBA from INSEAD Business School and has a dual degree in Law and Business Administration from Madrid's Complutense University.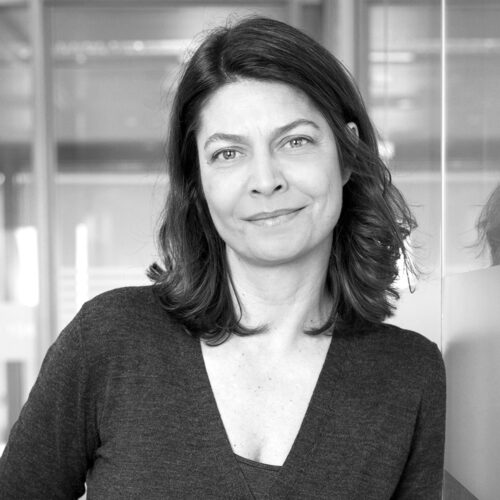 Lucia Figar de Lacalle is the CEO of THE GLOBAL COLLEGE and currently presides the board. She has developed her career mostly in the public sector: holding positions in the Staff of the Presidency of the Government of Spain, the European Parliament in Brussels and was appointed Secretary for Social Affairs in 2002. For more than 8 years, she has been the Regional Minister of Education in the Government of Madrid, responsible for a system consisting of 1.3 million students, more than 100.000 teachers, 3.500 schools and 6 public universities.
Currently she is the President and CEO at The Global College, the IE Chief of Corporate Innovation and Ventures at IE Business School and Chairwoman of IE ROCKETS, leading education, innovation and technology initiatives at IE Business School. She is a member of the Board of Telefonica Foundation.
Lucia Figar de Lacalle holds a Bachelor in Business Administration and Economics from CUNEF and a Global Executive MBA from IE Business School.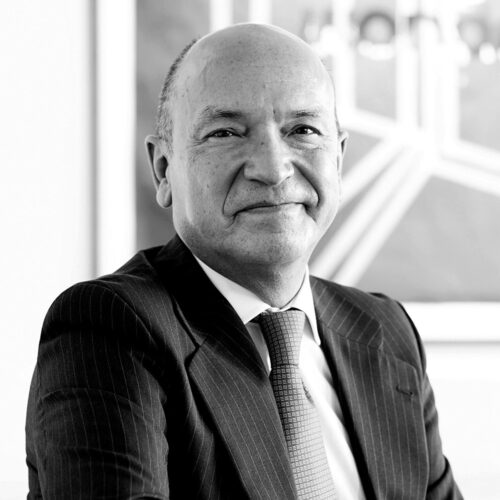 Santiago Iñiguez is the President of IE University and the Vice-Chairman of Headspring, an initiative by IE Business School and the Financial Times that offers personalized education programs for companies. He has played a leading role in global higher education and business education, being the former Dean of IE Business School, recognized by the Financial Times as "one of the most significant figures in promoting European business schools internationally". Iñiguez was the first European appointed as "Dean of the Year" by Poets & Quants (2017).
He is part of the boards of EFMD (European Foundation for Management Development), Antai Business School (Jiao Tong University, China), Renmin University Business School (China), Mazars University (France), LUISS Business School (Italy), FGV-EASP Fundaçao Getulio Vargas (Brazil), and a past Chair of the Board of AACSB. He has been selected as one of the 500 Global LinkedIn Influencers, and participates regularly in international conferences, journals, and media on higher education.
Santiago Iñiguez holds a Degree in Law, a Ph.D. in Moral Philosophy and Jurisprudence from the Complutense University, Spain and an MBA from IE Business School. He was a Recognized Student at the University of Oxford, UK.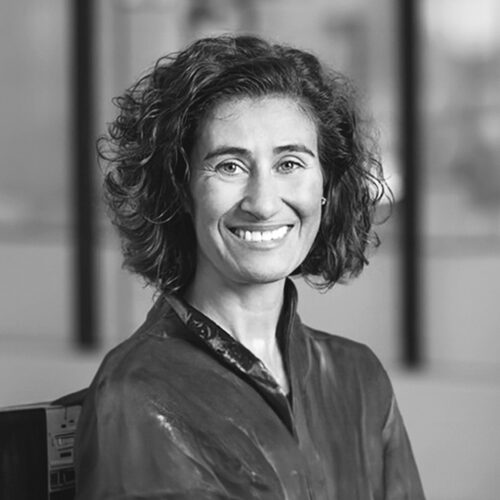 Camino de Paz is the Assistant Dean of Global Network Programs at Yale School of Management, responsible for the innovation and development of programs related to the Global Network for Advanced Management. Previously, she was the Managing Director of Global Initiatives and has held various positions in her 9-year trajectory at Yale. Prior to joining Yale, she worked for 13 years at IE Business School where she focused on program management, overseeing their growth, internationalization, and leading different teams to identify program opportunities. She finalized her tenure as the Associate Dean of Blended and Executive MBA Programs.
Camino holds a Law Degree from Universidad de Oviedo and a MBA from IE Business School.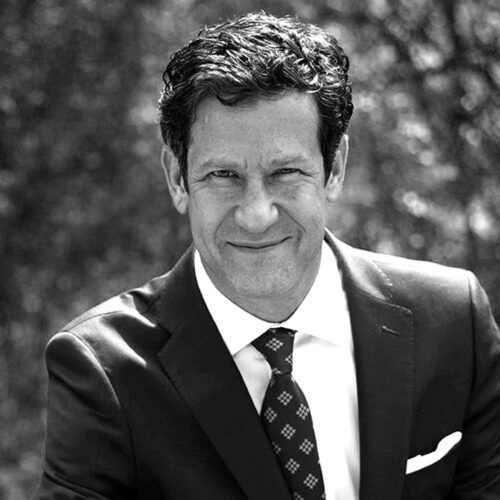 Lee Newman is Dean of IE Business School and a professor of Behavioral Science and Leadership at IE University.
Through his work, focused on Behavioral Fitness and Positive Leadership, he seeks to enhance performance in the workplace through the application of behavioral science principles. This will provide companies with an advantage by out-thinking and out-behaving their competition.
Before switching to education, he was an Engagement Manager at McKinsey & Company in Chicago and a founder and Senior Manager in two technology startups in New York City.
Dr. Newman holds an interdisciplinary Ph.D. from the University of Michigan in Psychology (Cognitive) and Computer Science (AI), as well as a Certificate in Cognitive Neuroscience. He also holds an MBA from The MIT Sloan School of Management, a Master in Technology & Policy from MIT, and a Bachelor in Electrical Engineering from Brown University.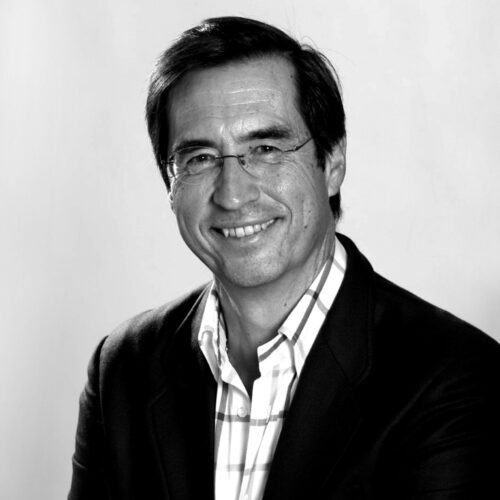 Dr. Mario Alonso Puig has more than 20 years of experience teaching through conferences, courses, and executive coaching for companies in over 25 countries. He is specialized in leadership, high-performing teams, governance of change, health, wellbeing and happiness, and communication, creativity, and innovation.
After 26 years of clinical experience in digestive and general surgery in the United States and Spain, he began dedicating his professional career to research and teaching since 2002. His focus shifted to the fields of personal and professional growth, and the impact of mental processes on the development of talent, skills, health, and wellbeing. Dr. Puig teaches classes at IE University and other European schools, and currently presides the IE Center for Health, Wellbeing & Happiness and has published 9 books.
Dr. Puig holds a surgical specialization scholarship from Harvard University Medical School and has a Master's degree in Human Sciences from the Francisco de Vitoria University in Madrid. He has training in MSBR (Mindfulness-based stress reduction) at the Center for Mindfulness in Medicine, Health Care and Society of the UMASS School of Medicine and has leadership coaching and professional certifications from the Tavistock Institute from London.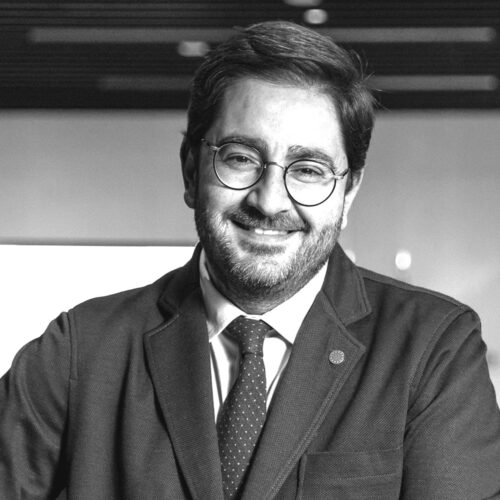 Manuel Muñiz is the Provost of IE University in Madrid and Dean of IE School of Politics, Economics & Global Affairs. His academic work is focused on political economy, regional and global governance, disruption, and innovation.
Throughout his career in politics, he served as the State Secretary at the Spanish Foreign Ministry, where he led the ministry's Strategy and Foresight Unit, the Economic Diplomacy Team, and the Communications Department. He directed Spain's Foreign Policy Strategy from 2021 to 2024 and led the National Strategy on Technology and Global Order, Spain's Ministerial Presidency of 2020 and worked on the Prime Minister's COVID-19 task force.
Manuel Muñiz has received numerous recognitions such as the Trilateral Commission's David Rockefeller Fellowship, the Atlantic Council's Millennium Fellowship, the Körber Foundation's 2017 Munich Young Leader Fellowship and the Eisenhower Fellowship. He was named one of the upcoming intellectual leaders in Iberoamerica by Esglobal.